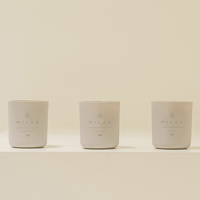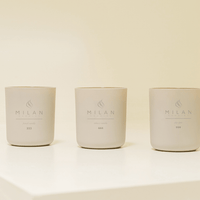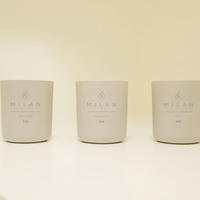 Description
This bundle includes:
333 - French Vanilla
It's impossible not to smile when you smell this sweet and velvety scent.
444 - Tobacco Vanilla

An irresistible scent that embodies inner-strength, confidence, and freedom.
999 - Chai Latte
The perfect companion to help you reconnect with what's important to you.
Angel Number
Angel number 333 represents that the time is perfect to step forward and accomplish everything you've ever wanted.

Angel number 444 confirms that the universe has heard your prayers.

Angel number 999 means you are closing a chapter in your life and entering a new one.
Shipping Policy
Domestic orders can take between 1-3 business days depending on your location.
International orders can take up to 10 business days.
Please note, that shipping during holidays and busy times may take longer.
in Love!
Tbh, I have not burned them yet. LOL but I am in the process of moving. But my first thought, I LOVE THEM!!! I love everything about them!! I cannot wait to burn them once I am settled into my space. Thanks so much and I will be ordering again!